Following oystercatchers with the working group
What do American Oystercatcher managers and scientists do for fun when they get together? Look for banded American Oystercatchers of course! In November, this year's working group meeting in Wachapreague, Virginia, members came across a juvenile that had been banded in New York this summer (Orange YCK). She'll face a lot of challenges before she becomes a breeding adult, but we're glad she's made it this far! Additionally, we found Black P7, an adult that was originally banded in the very same lagoon in which we spotted him in 2010. He's never been spotted further south than Charleston, SC and has been repeatedly spotted in the same area of Virginia into late fall. This pattern is typical of oystercatchers on the East Coast of the United States, with those individuals originally hatched in areas further north head south during the winter, while some of those from further south stay close to home all year.
Have you seen a banded American Oystercatcher? Report it here!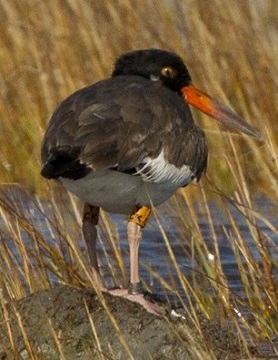 Orange YCK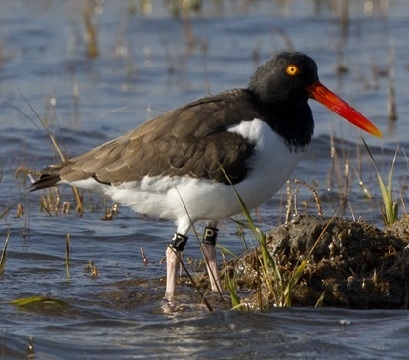 Black P7